Electronics / Computers
ABB UA C389 AE01 HIEE300888R0001

Quantity : 9999+piece Price : 1-666USD
ABB UA C389 AE01 HIEE300888R0001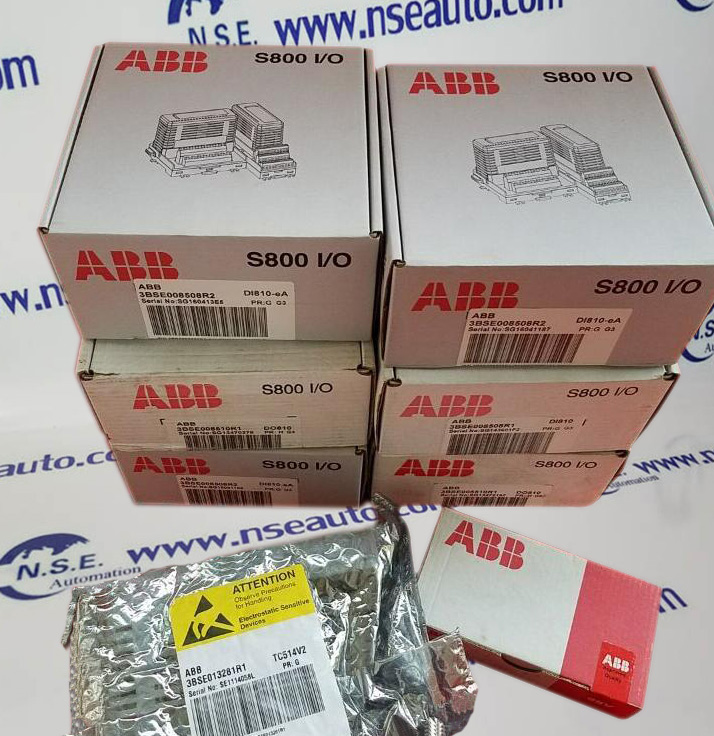 We are the supplier for industrial automation spare parts.We specialize in PLC module, DCS card pieces, ESD system card pieces, vibration monitoring system card pieces, steam turbine control system module, gas generator spare parts, we have established the relationship with famouse PLC DCS product maintenance service providers in the world.
The operating mode of our company is e-commerce, In order to reduce the intermediate links for consumers in the first time to provide quality products and satisfactory service, the company has a sound logistics supply system, is now with many well-known foreign brands manufacturers to establish a good relationship of cooperation.We can directly from the outside of the purchase, to provide different countries, manufacturers of equipment and spare parts to solve your troubles to find more than the quality of the product or worry about the price, we have a great advantage in price, product details, We sincerely welcome you to inquire us use any other method!
Our products are widely used in CNC machinery and metallurgy, oil and gas, petrochemical, chemical, paper printing, textile printing and dyeing, machinery, electronics manufacturing, automobile manufacturing, tobacco, plastic machinery, electricity, water conservancy, water treatment / environmental protection, municipal engineering, Heating, energy, transmission and distribution industries.
We have large of inventory for our company's advantage products
All of kinds of DCS,PLC parts:
Germany KONRAD:
EC6423 / EC6424 / EC6426 / EC6430 / EC6432 / EC6433 series of eddy current sensors,
EC20382 displacement sensor, MMS7000 monitoring and protection system.
Bently Nevada:
3500 system / 3300 system monitoring and protection system, the front eddy current sensor probe
Germany EPRO(Philips):
PR6422 / PR6423 / PR6424 / PR6426 eddy current sensor, PR9268 series of electric absolute vibration sensor,MMS6000system.
ENTEK:
Eddy current sensor probe, vibration monitoring table dual channel shaft vibration watch table C6652.
VIBRO-METER:
Vibration sensor, acceleration sensor, eddy current sensor, monitoring system module gateway communication module.
Rockwell Allen-Bradley:
SLC500: 1747/1746series
MicroLogix: 1761/1763/1762/1766/1764 series
CompactLogix: 1769/1768series
Logix5000: 1756/1789/1794/1760/1788series
PLC-5: 1771/1785series
Schneider Modicon:
Quantum 140 series: CPU processor module, communication module, analog input and output modules, digital input and output modules.
GE:
IC63 / IC695 / IC697 / IC698 / IC200 / IC660 / IC670 and other CPU modules, communication modules, analog digital modules.
EX2100, EX2000Excitation system card IS200 series, DS200 series.
Invensys Foxboro:
I / A Series system, FBM (field input / output module) sequence control, trapezoidal logic control, accident recall processing, number
Analog conversion, input / output signal processing, data communication and processing.
Invensys Triconex:
Redundant fault-tolerant control system, and the most modern fault-tolerant controller based on triple-module redundancy (TMR) architecture.
Westinghouse:
OVATION system, WDPFsystem,WEStation system spare parts.
Honeywell:
Alcont, Experion LS, Experion PKS, Experion HS, Plant Scape,
TDC 2000, TDC3000, TPS, security systems.
ABB:
AC800M series module, industrial robot spare parts DSQC series, Bailey INFI 90,800xA, Advant OCS with Master Software, Advant OCS with MOD 300 software, Freelance - Distributed control system for the process industry Symphony Melody, Satt OCS, Symphony DCI System Six, Harmony / INFI 90, security systems, etc.
Emerson:
DeltaV systems, dual-channel redundant security systems, redundant controllers, power modules, and
I / O unit, Analog AI module, Analog AO module.
Siemens:
Siemens MOORE, 6ES5series, 6GKseries, 6DDseries, 6AR series.
Yokogawa:
CS3000 system CPU controller module, analog module.
Yaskawa:
Robot spare parts, servo controllers, servo motors, servo drives.
Motorola:
VME 162, MVME 167, MVME1772, MVME177 and other series. XYCOM: I / O, VME boards and processors.
Bosch Rexroth:
Indramat, I / O modules, PLC controllers, drive modules, and so on.
Woodward:
SPC valve position controller, 505 / 505E (9907-162,9907-164,9907-165,9907-167) digital controller,
2301A controller 9905series,2301D-ST series
Rosemount: pressure transmitter, flow meter.
Related products as below:
DO810 EXC3BSE008510R1
DAPU 100 3ASC25H204
RLM01 3BDZ000398R1
TU511-CS31 C0
AI930S 3KDE175511L9300
CI920AS EXC3BDH000690R1
DRA02 0369673M
DAI05 EXC0336025-604
CI830 3BSE013252R1
PM802F 3BDH000002R1
AI810 REF3BSE008516R1
TU810V1 3BSE013230R1
FI810F 3BDH000030R1
FI830F Y3BDH000032R1
EI803F 3BDH000017R1
SA801F 3BDH000011-REF
PM825 3BSE010796R1
TU830V1 3BSE013234R1
DI810 3BSE008508R1
DI820 3BSE008512R1
CI627A 3BSE009799R1
NDBU-95C 3AFE64008366
NDCU-51 64300261
TB820V2 3BSE013208R1
PM810V2 3BSE013220R1
AO810 3BSE008522R1
PM856K01 3BSE018104R1
NIOC-02C 3AFE64634798
TC514V2 3BSE013281R1
SDCS-IOB-23 3ADT220090R0023
DI821 3BSE008550R1
DO820 3BSE008514R1
TU831V1 3BSE013235R1
NMBC-01 64079760B
07KT97 GJR5253000R0280
PM861AK01 3BSE018157R1
TP830 3BSE018114R1
DSQC601 3HAC12815-1
DSQC658 3HAC025779-001
DSDI110AV1 3BSE018295R1
DSDO115A 3BSE018298R1
Location :
Unit 202 Fengrun Financial holding group A Site No.1012 Anling Road Huli district Xiamen Fujian China, 361006 Xiamen
,
Contact :
huang zoey
,
86 18050035545
Good deal: buying from seller
Visit our guide for a secure transaction! Under no circumstances Algomtl can be held responsible for the content of the ads published. Only the sellers and buyers responsability is involved in case of dispute.
We invite you to read our terms of use. You can also visit our
FAQ
section and see our information section on the risks associated with counterfeiting.
Friday, April 30, 2021
Quantity : 50
- Pneumatic Hot Foil Date Coding Machine - - Model No.: PE-300 - The essential characters of Pneumatic Hot Stamping Date Coder PE-300 are high speed ( up to 120 prints/min ), small volume and can be easily installed on VFFS and intermittent packaging machines. It is for coding manufacturing...
33454 - Taoyuan City
+88 6 33 68 98 06
Saturday, July 11, 2015
Quantity : 100 - Price : $45
Features: 1. Thickness 10mm, super slim; 2. Installation Type: Embedded / Suspended 3. Sandblasting bright silver for 10mm thichness series; 4. Imported Korea diffusion plate,transmittance up to 93%; 5. 0.2W 2835 LEDs,high luminous efficacy, Low light degradation. Beam angle≥110,Ra≥80; 6...
518100 - Shenzhen
8613530366710
Tuesday, May 04, 2021
Quantity : 20 Unit - Price : $3,030
Price: US $3,030 Site : azriadi.com Accept Paypal Brand MinersLab Hashing Speed 50TH/s Hashing Algorithm SHA-256 Embedded PSU 2200 Watts Estimate power consumption 0.045 Watt per 1GH/s Chip 10nm HPP (High Performance Process) Control unit Embedded, with pre-installed OS...