Equipment goods
Automatic teabag packaging machine(YD-18II)

Quantity : 999
Specifications
Suitable for packaging broken tea
teabag with thread ,tag and envelope
capacity: 30-40bags/min
CE ISO certificate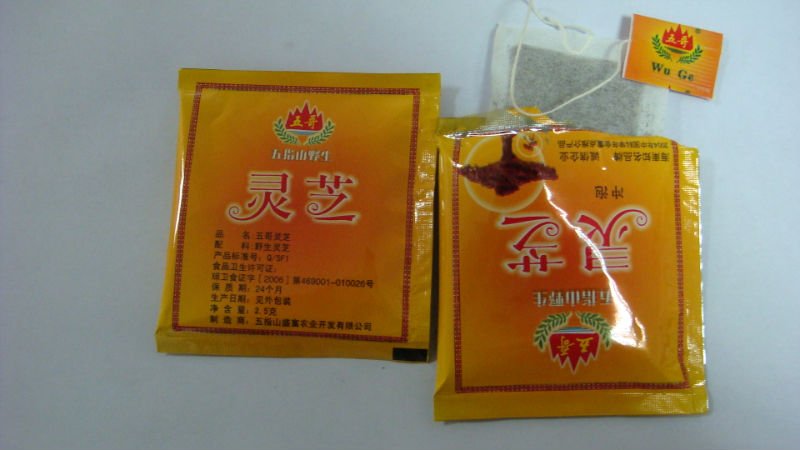 Automatic teabag packaging machine(YD-18II)
It is suitable for the double bag packing of granules such as tea, herbals, pharmaceutical tea and health-care tea.
Fully automatic double tea bag packing machine with thread, tag and envelope, protecting the packing goods from the touch of worker's hands, thus is more sanitary.
The inner bag is filter paper; the thread and label are done automatically. The outer bag is composite paper (including various kinds of composite membrane hot sealable such as paper/plastic, plastic/plastic, plastic/aluminum/plastic, paper/aluminum/plastic.)
The dimension of the inner and outer bag also can be adjuster according to the requirements of the customers.
INNER BAG SIZE: W: 50-80mm L: 50-70mm
OUTER BAG SIZE: W: 70-90mm L: 80-120mm
TAG SIZE: W: 25mm L: 18-22mm
TOTAL POWER: 220V/50HZ /3.5KW
DIMENSION: 900x610x1800mm
Location :
No.35, Huli Ind. Park, Meixi Road, Tong'an Dist., Xiamen, Fujian, China, 361100 xike
,
Contact :
Kevin Xu
,
86 13906011639
Good deal: buying from seller
Visit our guide for a secure transaction! Under no circumstances Algomtl can be held responsible for the content of the ads published. Only the sellers and buyers responsability is involved in case of dispute.
We invite you to read our terms of use. You can also visit our
FAQ
section and see our information section on the risks associated with counterfeiting.
Sunday, August 01, 2021
Price : 26,00 €
Herzberg HG-5015: Séchoir à Linge Pliable Multifonction Vous recherchez un portant de très grande capacité et vous aidez à sécher vos vêtements et d'autres vêtements? Présentation du Herzberg Moving Clothes Rack, un support multifonctionnel en tissu qui vous aidera sûrement à organiser le séchage de votre linge. La sécheuse peut être utilisée pour sécher 2 vêtements lavés à la...
Wednesday, November 14, 2018
Quantity : 10,000 Ton - Price : 130-150 Euors
wood pellets High quality wood pellets for industrial power and home heatings Quality : din+ quality materials : pure pine wood moisture : 8%max calorie : 4200-4800 mj/kg ash : 0.5% -0.6%max shape : stick color : light yellow/brown diameter : 6mm length : 15mm-30mm inner density ...
7572 - AG Oldenzaal
+31 6 86 27 06 15
Wednesday, June 30, 2021
COTEPA has been specialized in the production and manufacture of dried tomatoes in Tunisia since 2004. Our sundried tomatoes are produced naturally in the sun with-out any additives and to keep their freshness, they are only available during the production season, which runs from...